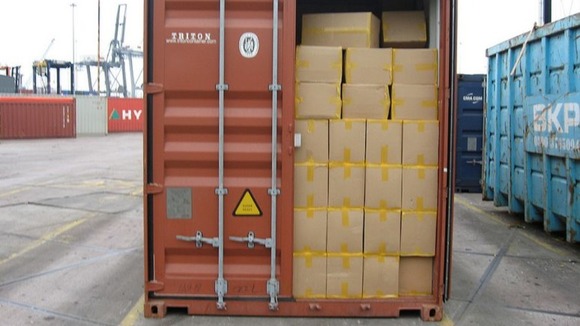 Border Force officers have foiled an attempt to smuggle 30 million cigarettes into the UK through the port of Southampton.
The haul was made after a container shipped from China, supposed to be carrying wind turbine parts, was stopped.
The container was scanned in an x-ray machine that showed cigarettes inside.
Two further containers were found to be linked to the first one. Together they had a total of 19.4 million Lambert & Butlers and 10.9 million Regal cigarettes, all of which are believed to be counterfeit.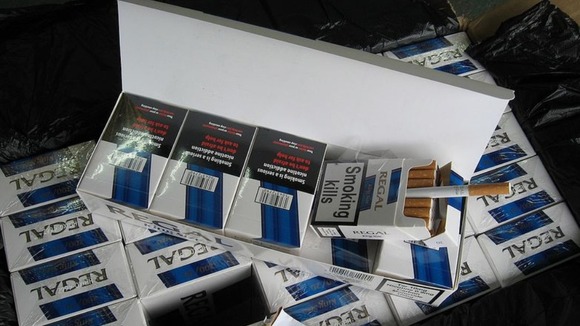 Andy Lumb, from Border Force, said: "This was cigarette smuggling on an industrial scale so I am delighted that our officers have prevented this haul of contraband from reaching our streets.
"Tobacco smuggling is not victimless. It is effectively stealing from the public purse, at a time when the country can least afford it."
It's thought if the haul had not been intercepted it would have cost the Treasury about £8,064,000 in unpaid excise duty.