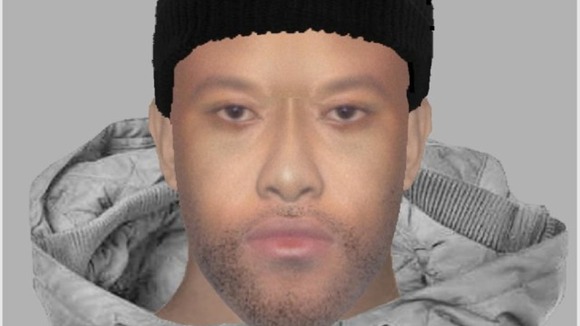 Detectives in Bitterne have issued an e-fit of a man they need to identify in connection with an armed robbery.
Between 2.45pm and 2.55pm Saturday, February 23, three men entered a Liverpool Street property through an insecure rear door.
They carried a pellet gun and a knife, threatening three occupants and demanding money. The pellet gun was fired at the occupants, who received minor facial injuries.
The thieves then searched the property and took an Apple iPhone 4 and a Toshiba stereo before leaving by the front door.
Police want to hear from witnesses who may have seen the robbers exit into Liverpool Street.
They also want to speak to a driver in Dover Street, who took one of the victims to a friend's house.
Patrols have now been stepped up in the area.
Det Sgnt Jamie Wiseman said: "There is a team of detectives dedicated to this investigation and we do not believe this is linked to any other cases."
Anyone with information is asked to contact DC Lee Murden at Bitterne on 101 or the anonymous Crimestoppers on 0800 555111.