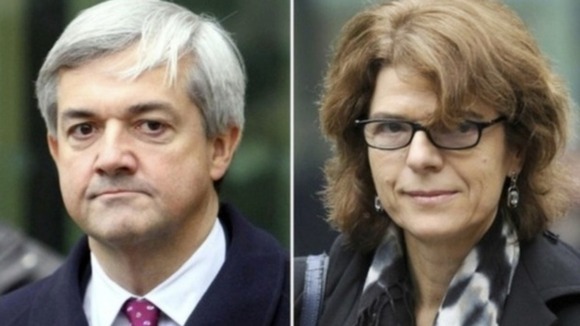 The former MP for Eastleigh will learn his fate shortly after 2pm. His ex-wife, Vicky Pryce, will learn hers too. There seems no doubt they will both go to jail.
They were once one of Westminster's most glittering power couples - he was a rising star in the Lib Dems, she was one of the country's top economists. They have both been brought down by a speeding offence and a pack of lies.
In a sure sign that the political wheel keeps turning, as they head off to prison Mike Thornton, Huhne's successor as Eastleigh MP will be in the Commons making his maiden speech.
And Huhne and Pryce will be wishing the Lib Dems had won the last general election. Because they were promising to abolish short prison sentences and replace them with community service... a policy put forward in 2010 by their home affairs spokesman - yes, you've guessed it, Chris Huhne.