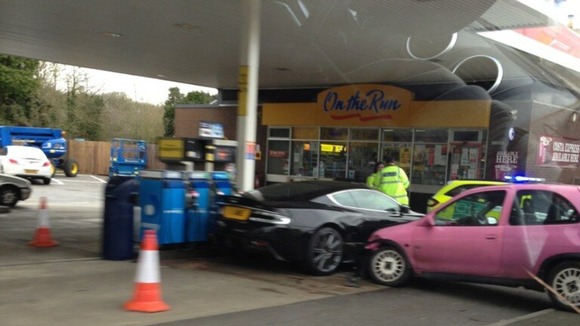 A £100,000 sports car will have to be written off after it was hit by a pink Vauxhall Corsa at a Wiltshire petrol station.
The Aston Martin DBS, like one used in James Bond films, was parked at the Esso garage at Kingshill, Swindon, when the Corsa came off a roundabout and hit the vehicle on the forecourt yesterday afternoon.
No one was injured in the crash.
The Aston Martin owner, who asked not to be named, told the Swindon Advertiser: "That will be a write-off. They won't fix that. I was filling up and then I saw the car coming towards me. My car moved into the pump and bumped the pump off."