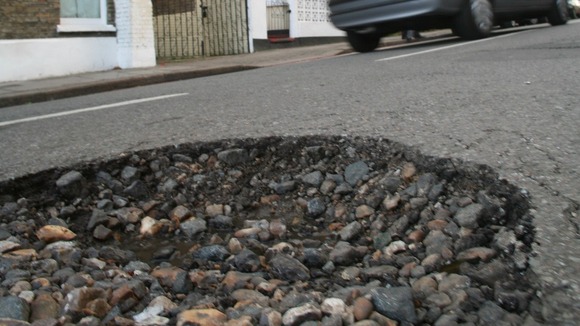 The Automobile Association says its members are reporting a new 'pothole plague' with road conditions worse than at start of 2012.
According to their report, out today, pothole damage claims to AA Insurance have doubled and a third of AA member's cars have been damaged by pothole in last two years.
A third of AA members have rated the overall surface condition of their local roads as poor, very poor or terrible in a new AA Populus poll. Only 10% rated them very good or excellent. And as spring arrives AA patrols are reporting potholes appearing faster than daffodils.
Edmund King, AA president, said: "This spring our patrols are telling us that potholes are popping up faster than daffodils. This reflects the effects of very wet and frosty weather on poor road surfaces. These AA findings are deeply worrying."
"What is even more worrying is the fact that the new 2013 Asphalt Industry Alliance 'Alarm Survey' reveals the scale of the problem from a local authority perspective and things look particularly bleak, with more potholes, a bigger maintenance backlog and less cash.