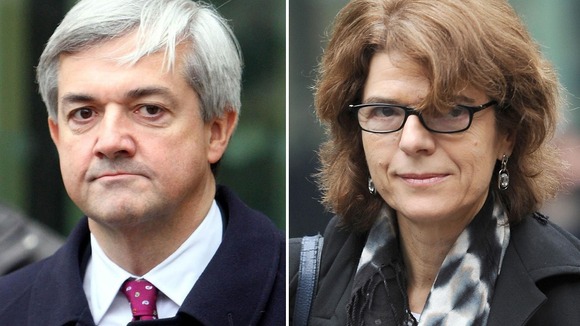 A court hearing is due to be held to decide how much former Cabinet minister and Eastleigh MP Chris Huhne and his ex-wife Vicky Pryce should pay for their points-swapping prosecution.
The disgraced MP and his former wife are each serving eight months in prison for perverting the course of justice when she took three speeding points for him a decade ago.
Approximately £117,500 was spent by prosecutors pursuing the former couple, Attorney General Dominic Grieve has said.
Huhne faces a hefty legal bill from the case - at his sentencing hearing, the court heard the CPS is pursuing £79,015 for the cost of his prosecution, plus an extra £31,000 incurred by his efforts to get the case thrown out.
The 58-year-old, who denied his guilt for two years, failed in attempts to get his case dismissed, only pleading guilty on the first day of trial.
The cost of prosecuting Pryce, who was convicted after a retrial when her defence of marital coercion failed, is said to have been £38,544.
A costs hearing for Huhne and Pryce will take place at Southwark Crown Court at 2pm.