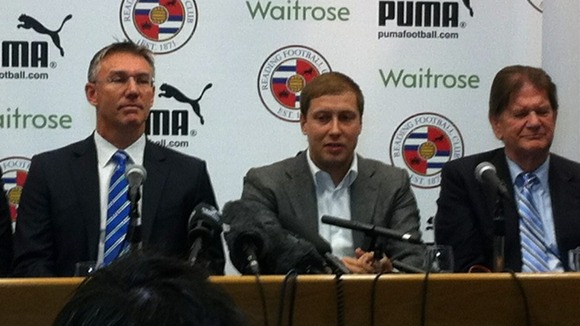 Royals owner Anton Zingarevich agreed the deal with Nigel Adkins last night and is pleased to have got his man. Long time assistance Andy Crosby will join Adkins at Reading as the pair take the team to Arsenal on Saturday, before a home meeting with Southampton.
Mr Zingarevich said: "I am delighted to bring Nigel to our club because he is perfect for us, He has great respect within the game, his CV speaks for itself and he has many attributes as a manager.
"He is progressive, he develops players ... but most of all he knows how to win games at all levels. This is an appointment we have made both with the short and long-term in mind and Nigel can take our club forward.
"I know our supporters have been keen to hear news over the past two weeks and I am certain they will join me in saying it was worth the wait. I wish Nigel and Andy nothing but good luck and now we focus on eight hugely important games in the Premier League.
"Our supporters will also play a vital part in the finale to the season and I am certain Nigel will get an excellent reception from our fans at the Emirates on Saturday."