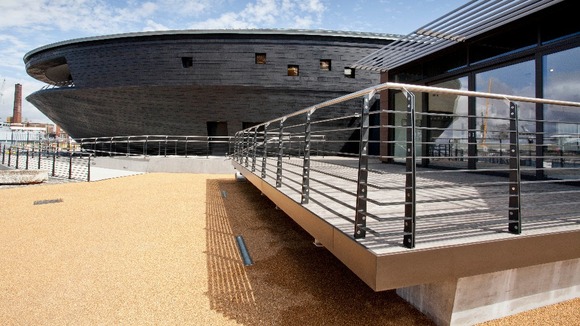 The £27m museum built to house the Mary Rose will open on 31st May 2013, nearly 500 years after the Tudor warship sank.
She was raised from the seabed in 1982 now has a museum built around her, reuniting the ship with its contents and crew.
The museum has been designed as a giant 'air lock' and time capsule, containing one of the most comprehensive collection of Tudor artefacts in the world - from belongings such as wooden eating bowls, leather shoes, musical instruments and even nit combs through to longbows and two-tonne guns.
For the first time crew members are being brought to life through forensic science: visitors can come face to face with a carpenter, cook and archer and even 'Hatch' the ship's dog.