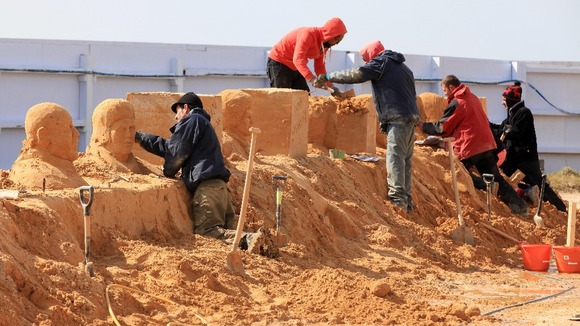 The work is a painstaking task to create the perfect sculpting block. Layer by layer, the sand is mixed with water and compacted into wooden boxes using heavy machinery.
Co-organiser and sculptor Nicola Wood said: "A lot of people are convinced that we mix cement or glue into the sand. They are wrong. It really is just sand and water. The secret is in the preparation. It takes a great deal of strength and endurance to compact such volumes of sand."
Co-organiser Alec Messchaert added: "We have 20 of the best sculptors in the world here in Brighton so we are confident that our debut exhibition here will be a hit."
The exhibition continues until September 30.