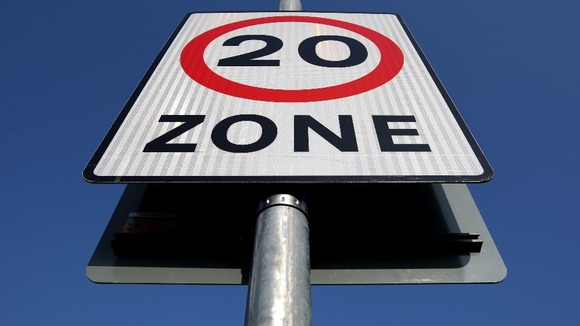 20mph has become the legal speed limit on most roads in central Brighton and Hove, from this morning.
The city's Green council has introduced the traffic measures for residential and shopping streets in the city, approved by its Transport Committee in January.
It will be legally enforceable, although it is thought unlikely the police will do so. Taxi drivers are also trying to get a judicial review in an effort to stop the go-slow solution.
Road markings and signs have been installed across the the city.
The council says it hopes to reduce the number of crashes and casualties, improve traffic flow and making the city a "safer and better place to live in".