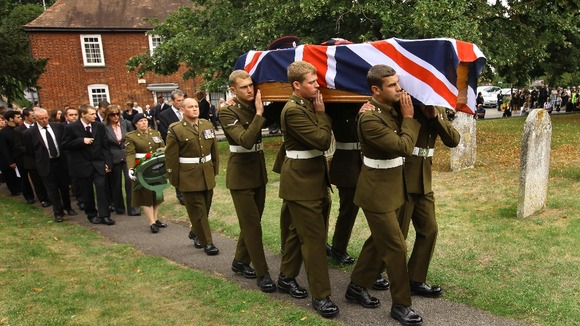 The Coroner presiding over the inquest into a Kent soldier who was killed by friendly fire in Afghanistan has ruled that the cause of Sapper Mark Smith's death "remains unknown" due to an "unsatisfactory investigation" by military personnel.
Twenty six year old Sapper Mark Antony Smith, who served with 36 Engineers, died in the Sangin area of Helmand in Afghanistan on July 26, 2010 after a smoke screen shell fell 264 metres short of its target.
Coroner Roger Hatch told the inquest in Gravesend that we cannot know how or why Sapper Smith died, because there are a number of possible explanations to cause the shortfall of the mortar, largely because of the MOD's unsatisfactory investigation into the incident.
He recorded that Sapper Mark Smith died in active service when a shell fell short of its target.
Both counsel for the inquiry and and for the family said the evidence had been hampered by the military authorities, with evidence missing and records mislaid and that there was a systematic failure in the collection of evidence.
The Coroner recommended that a statutory enquiry should be held into the failure of the Ministry of Defence's investigation into his death.