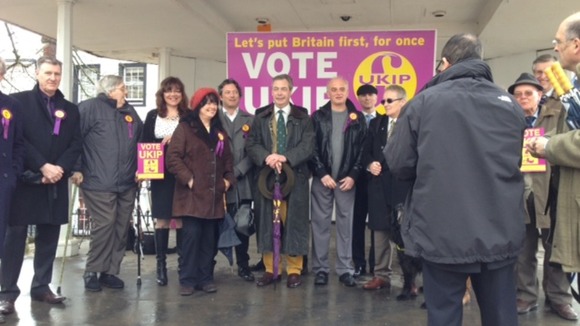 UKIP leader Nigel Farage has launched his party's local election campaign in Tunbridge Wells today.
He told ITV Meridian: "No subject has impacted more on working people in the south east than mass immigration from Eastern Europe, every county council having to provide more primary school places, more hospital places, more policing...
I want people to use the second of May to send the Government a message: don't open up the borders next year to the whole of Bulgaria and Romania."