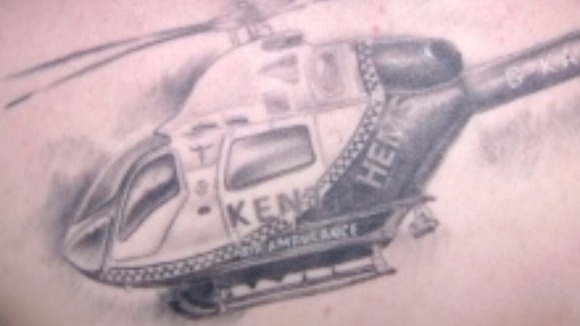 A former British grasstrack champion who survived a racing crash thanksto Kent Air Ambulance has had a tattoo of the helicopter done on his back in tribute to themedics who saved his life.
Nineteen year old Craig Drury suffered multiple injuries after he was catapulted from his 250cc machine in the last race of the day at Collier Street. He suffered a punctured lung, a lacerated liver, a torn spleen, broken ribs, three fractured vertebrae and a broken leg and collarbone.
Craig has since made a full recovery and has now had a tattoo of Kent AirAmbulance inked on his back by Life Family Tattoo in Sevenoaks where he lives.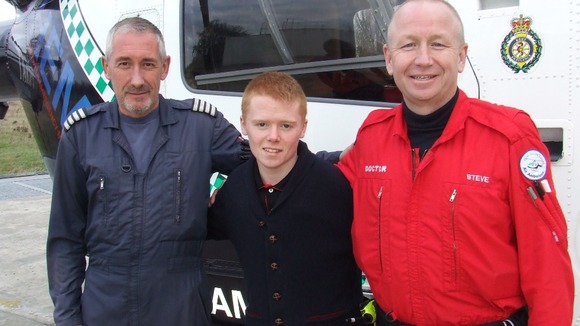 He said: "I had it done because I wanted a permanent reminder that the pilot, doctor and paramedic saved my life, and to publicise the charity.
"I've already got six tattoos but this one runs from shoulder to shoulder and took three-and-a-half hours to do. It looks amazing."