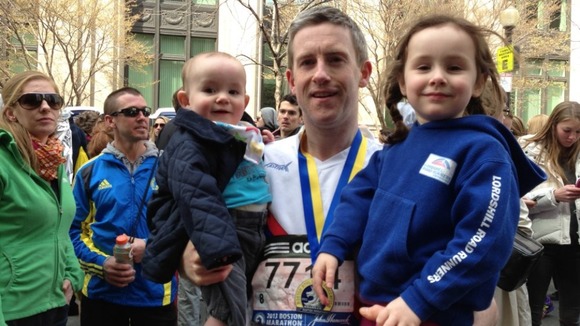 Darren Foy, 40, from Southampton, his wife Sandra and their two children, missed the explosions by just half an hour after he finished the Boston Marathon in three and a half hours.
The chartered surveyor, who is chairman of the Lordshill Road Runners in Southampton and was competing in his fourth marathon, said: "There are reports here that the explosions came from a hotel at the finish line and I walked past there a few days ago to pick up my race number.
"It's such a soft target. There are hundreds of thousands spectators on the streets and 27,000 runners, so we got off lightly."