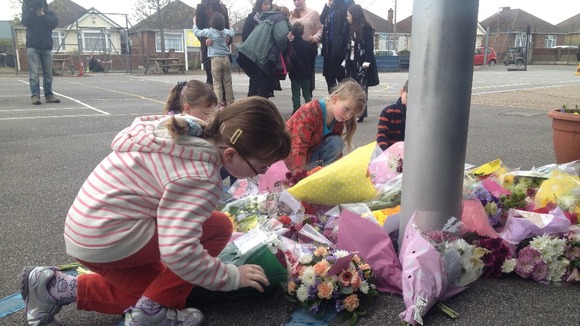 Pupils in Dorset will return to school today after their head teacher was killed in a road accident with a fire engine.
Ally Mullany has been described as "inspirational, positive and determined", having started her role at St Joseph's Catholic Combined School in Poole, in April 2008.
She died in the head-on crash on Sunday morning, half a mile from where a man was also killed after his car struck a tree earlier that day.
The fire engine was making its way to the first emergency when the second crash occurred, Dorset Police said.
The school was closed yesterday, yet many children arrived with flowers for their former head teacher.