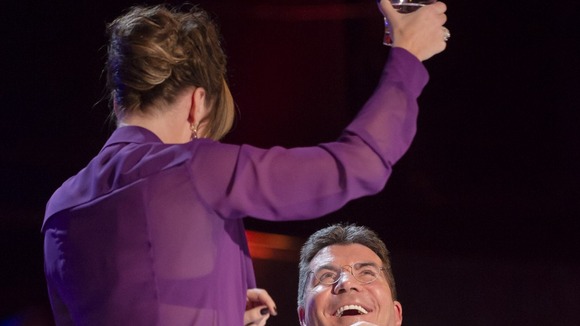 Simon Cowell gets a soaking from fellow Britain's Got Talent judge Amanda Holden after the pair disagree about a pair of contestants.
She holds a glass of water above his head in the ITV show, threatening to pour when the show boss refuses to put a singing duo through.
And when he digs in his heels and fails to change his mind, she tips the glass over him as the panel splits along gender lines - leading to Amanda and Alesha Dixon later storming off during the auditions.