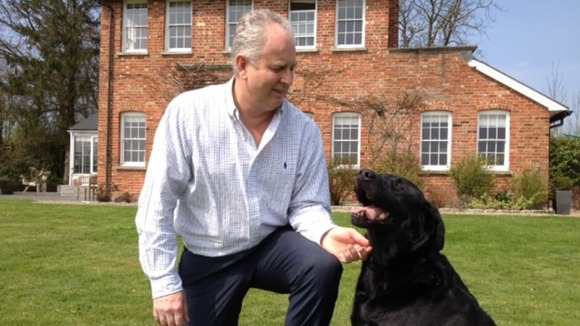 A furious estate agent has criticised police after a suspected burglar he locked in his porch was let off without charge.
Tim Ferris, pictured here with trusty guard dog Sparky, found the man trying to barge his way in through his back door when Sparky began barking.
Police arrested the man on suspicion of attempted burglary but later released him without charge. Kent Police say they have launched a review into the case after Mr Ferris's complaint.