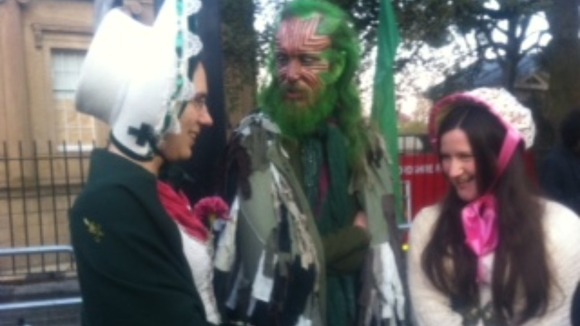 May Morning in Oxford is a traditional celebration of the coming of Spring with dancing, singing and revelry of many different types. Some of the celebrations go back years, while others are more modern.
Celebrations got underway at 6am on Wednesday 1 May, with the choristers of Magdalen College choir singing the Hymnus Eucharisticus from the Great Tower.
It was composed in the 17th century by a Fellow of Magdalen and has been sung every year from the Great Tower on May Morning at this early hour as the sun comes up. The bells then ring out over the city for about 20 minutes.