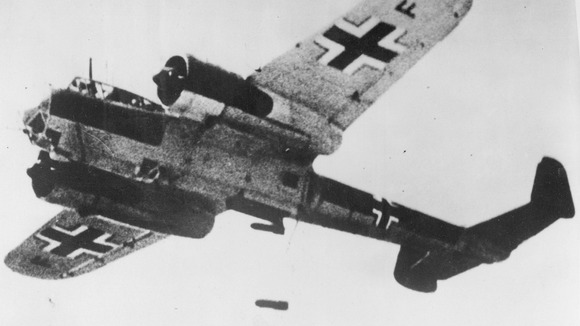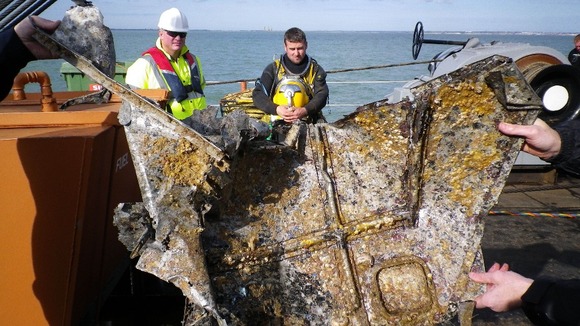 Sonar scans by the RAF Museum, Wessex Archaeology and the Port of London Authority then confirmed the identity of the aircraft as the Dornier Do 17Z Werke number 1160.
Nicknamed the Luftwaffe's "flying pencil" bombers because of their narrow fuselage.
A platform is now above the wreck and divers have started to build a cage around the aircraft - working in 45-minute shifts - at the start of the salvage operation which should take around three weeks.