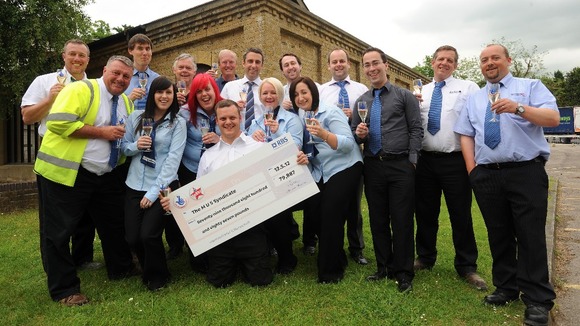 A Chatham-based syndicate which nearly lost out on a £79,000 lottery win have celebrated receiving their cheque. The group were misled into believing they had only won £10 after they handed the ticket in for checking at Moores Convenience Store in Mackenzie Way in Gravesend.
Today shop assistant Imran Pervais, 26, of Milton Road in Gravesend was handed a 12-month prison sentenced - suspended for two years. He was convicted of fraud by false representation by a jury in March.
Pervais was also given a 200 hour community service order and a curfew for what the judge at Maidstone Crown Court called an 'opportunistic' and 'mean-spirited' offence.