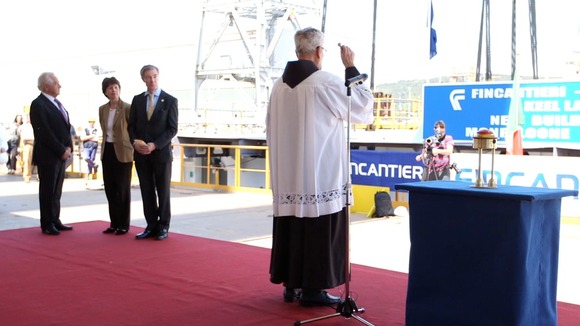 A ceremony has been held to mark the keel laying of the largest cruise ship ever built for the British market.
The blessing of the new P&O liner took place yesterday at the Monfalcone shipyard of Fincantieri near Trieste, Italy.
The 141,000 ton ship will begin operating in Southampton in 2015.