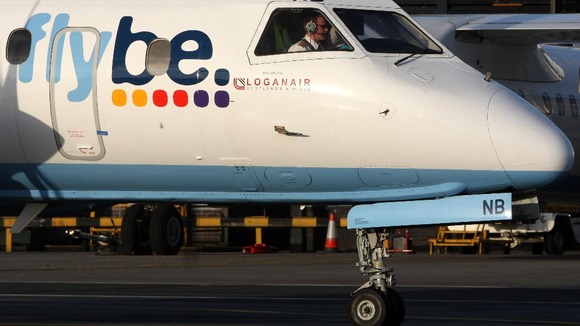 Flybe, the biggest airline at Southampton, is asking pilots to take a 5% pay cut and is looking to make around 80 staff redundant to stop massive losses. The company is soon expected to announce losses of £23million.
It will also pull out of Gatwick selling 25 pairs of take-off and landing slots each day to rival Easyjet for £20m. The jobs will go across the country but losses at Southampton are not being ruled out.
The airline recently warned annual losses for the year to March will be deeper than feared at around £23 million as it is squeezed by higher fuel costs and the tough economy.
Flybe will cease flights from Gatwick next March, where it currently flies more than half a million passengers.
EasyJet today said it will review the routes, but there is no obligation for it to maintain them.
Flybe is selling the 25 pairs of take-off and landing slots to raise vital funds after struggling during the downturn. It blamed higher taxes and charges Gatwick for its decision to quit the airport.
Flybe flies to and from Newcastle, Jersey, the Isle of Man, Inverness, Guernsey, Belfast and Newquay from Gatwick. It flew 550,000 passengers from the airport in its latest financial year. It said there will be no change to the routes' frequency or timings while it still operates the slots.
Flybe also revealed another 80 redundancies, on top of almost 600 staff - or 22% of its workforce - who have been axed so far as part of plans to save at least £35 million a year. The airline has delayed the purchase of 16 new aircraft from Embraer, saving £20 million in payments this year.
Its 650 pilots, most of whom are in the British Airline Pilots Association, have agreed in principle to take a 5% salary cut in return for extra time off, it added.