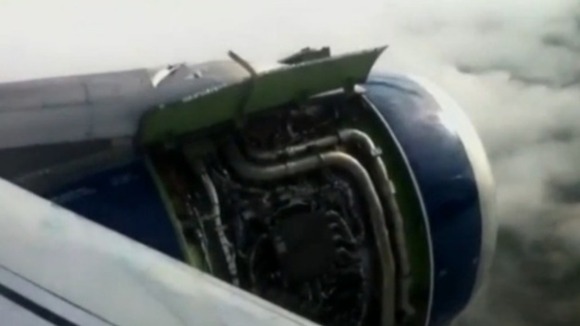 An interim report into the incident at Heathrow last week in which a plane made an emergency landing says poor maintenance is to blame.
Doors that cover both engines were "left unlatched during maintenance" says the report from air investigators at Farnborough.
Both of the fan cowl doors came off after the plane left Heathrow but one punctured a fuel pipe causing a fire and the emergency.
The report says: "Fan cowl doors from both engines detached puncturing a fuel pipe on the right engine and damaging the airframe, and some aircraft systems.
"The flight crew elected to return to Heathrow. On the approach to land an external fire developed on the right engine. The left engine continued to perform normally throughout the flight. The right engine was shut down and the aircraft landed safely and was brought to a stop on Runway 27R."
A full-scale emergency was declared after the A319 plane took off. It had 75 passengers and was heading to Oslo.
The report continues: "The emergency services quickly attended and extinguished the fire in the right engine. The passengers and crew evacuated the aircraft via the escape slides, without injury."