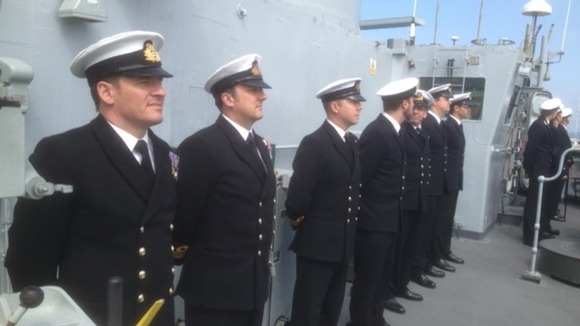 A piper has played and a 21 gun salute has been fired to welcome a veteran of the Royal Navy back to Portsmouth for the last time. HMS Edinburgh began her final journey into her home port at the end of an illustrious 30 years of service in the fleet.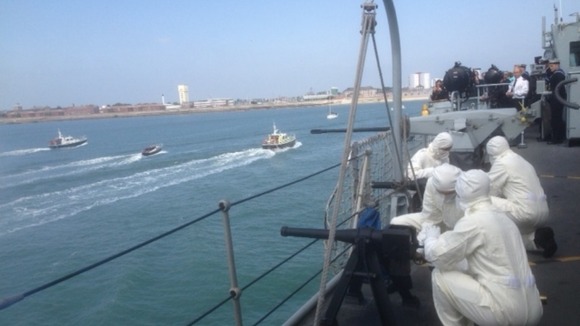 She's the last of 14 Type 42 destroyers - two of her sister ships, Coventry and Sheffield, were sunk during the Falklands War. Edinburgh will be decommissioned next week and then be put up for sale. She'll almost certainly be sent for scrap.
Many of the sailors who served in Edinburgh lined the harbourside to welcome her home for the last time. She was escorted into Portsmouth by HMS Defender, one of six Type 45 destroyers replacing Edinburgh and the 45s.