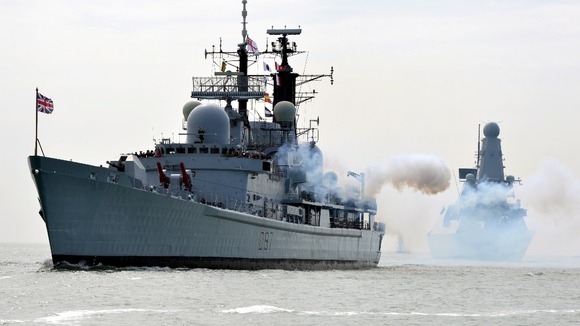 HMS Edinburgh, the Royal Navy's last remaining Type 42 destroyer, has returned to her home port of Portsmouth for the final time today.
The 30-year-old warship, which has clocked up almost 800,000 miles, is officially decommissioned on June 6 as the Type 42s make way for the next-generation Type 45s.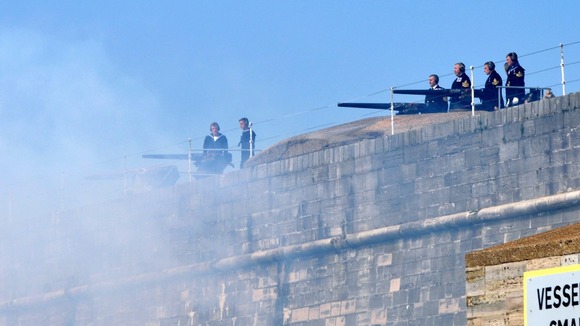 In keeping with Navy tradition, the ship was flying a decommissioning pennant on her final return and was accompanied by HMS Defender - one of the Navy's successor Type 45s.
Edinburgh fired a 21-gun salute as she approached the harbour and the saluting gun at Fort Blockhouse, Gosport, responded in a similar fashion.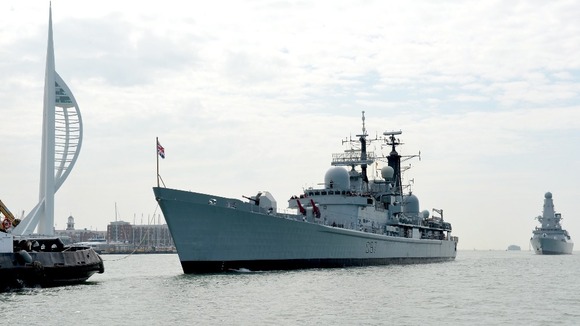 Edinburgh's Commanding Officer, Commander Nick Borbone, said: "After the success of her final operational deployment in March, this has been a fitting finale to an illustrious career for HMS Edinburgh."