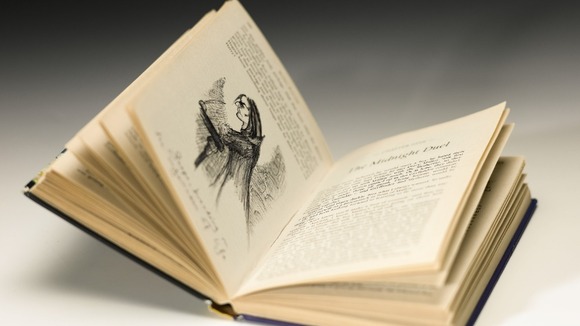 Oxford's Bodleian Library is exhibiting a rare edition of the first title in the Harry Potter series. It sold at Sotheby's for £150,000.
The copy of Harry Potter and the Philosopher's Stone is on loan from its new owner, who is a friend of the prestigious library.
The book was auctioned to raise money for the charity English PEN and J.K. Rowling's own charity, Lumos. It is now part of an exhibition featuring works by other famous children's authors, including C.S. Lewis, J.R.R Tolkien, Susan Cooper, Alan Garner and Philip Pullman.