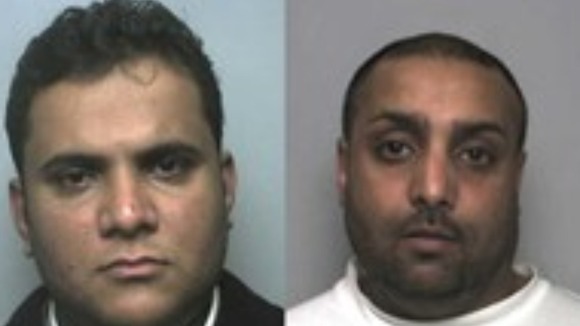 Four men have been jailed for arson offences following a fire at a Littlehampton warehouse in August, 2010. It followed the fire at the warehouse in Harwood Industrial Estate, Harwood Road, in the early hours of August 25.
Robert Hope, 26, of Manners Road, Portsmouth and Nivinder Singh, 40 of Knox Road, Portsmouth were jailed for five years after being found guilty of conspiracy to commit arson. Damian Ford, 24, of Wallace Avenue, Portsmouth was found guilty of conspiracy to commit arson and jailed for six years.
Moataz Elsobky, 30, of Esher Drive, Littlehampton, was found guilty of conspiracy to commit arson and fraud by false representation and has been jailed for eight years.
Detective Constable Jamie Carruthers said: "This was a serious fire which caused thousands of pounds worth of damage to a warehouse. Neighbouring businesses also suffered smoke damage and if it wasn't for the fire brigade these businesses could of also been destroyed by the fire.
"Judge Tain took into account the size of the fire and the dangers faced by the fire brigade when sentencing. The motive for this fire was nothing more then greed. Mr Elsobky recruited Hope, Singh and Ford to deliberatly start the fire which caused over £250,000 worth of damage.
"Mr Elsobky then submitted a fraudulant insurance claim for loss of stock - this insurance claim was for £290,000. This was a long investigation and we were determined to bring those responsible to justice, which we have done."