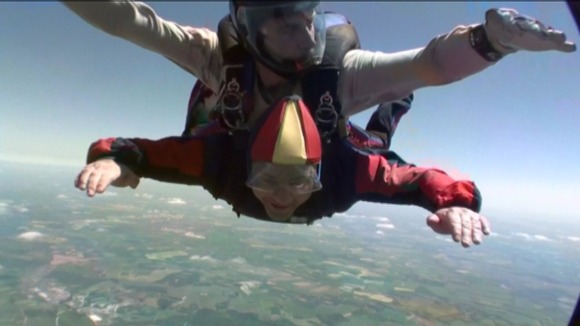 Soldiers who were terribly injured serving in Afghanistan have helped set a new world record here in the Meridian region. They took part in a mass skydive over the skies of Wiltshire to raise funds for the Pilgrim Bandits charity.
The charity which is based in the New Forest supports amputee and wounded servicemen. The six injured soldiers were joined by members of the Army Parachute Association.
They set a new record for the most tandem parachute jumps in one location in 24 hours.