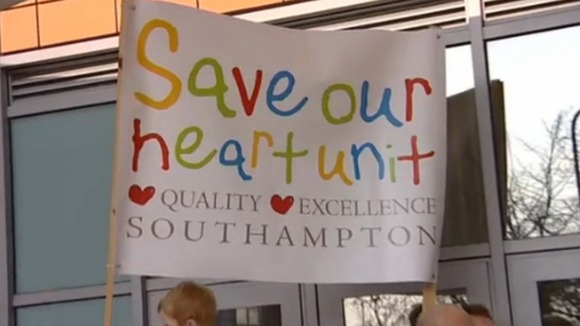 The results of an independent review into the decision to stop children's heart surgery at three hospitals in England will be published later.
Southampton General is one of seven chosen to be a specialist centre. The review is expected to be critical of the process used to select the dedicated hospitals.
WATCH: Patients fight to save children's heart unit in Southampton.