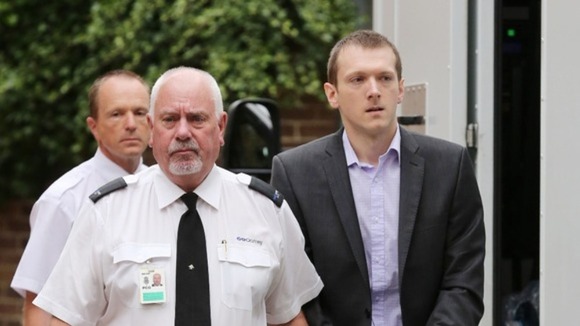 A schoolgirl allegedly abducted to France by her married maths teacher will give evidence today.
The girl was aged 15 when she started a sexual relationship with Jeremy Forrest, 30, after developing a crush on him at Bishop Bell C of E School in Eastbourne.
Fearing they were about to be exposed, Forrest booked them on a cross-Channel ferry from Dover to Calais on September 20 last year before spending seven days on the run in France.
While there, he and the girl dyed their hair black, Forrest set up a French email account and bought a French mobile phone, and bogus CVs were drafted in an internet cafe to help get work.
At Lewes Crown Court, prosecutor Richard Barton has said that Forrest used the alias Jack Dean and the girl, who cannot be named for legal reasons, also gave herself a bogus name on the false CVs.
In a videoed police interview played to jurors last week, the girl said she "panicked" after a visit by police on September 19 about their relationship.
The girl said she denied everything to police because she did not want to get Forrest into trouble. She said in the police video interview: "It was much easier to say nothing and deny it all rather than sit there and drag it all out."
Following the visit, she said she packed a bag and was going to leave that night. "I wanted to leave because I didn't want to face my mum when she found out."
The girl, now aged 16, is expected to give evidence via videolink from 11am.
Scots-born Forrest, of Chislehurst Road, Petts Wood, Kent, denies child abduction.