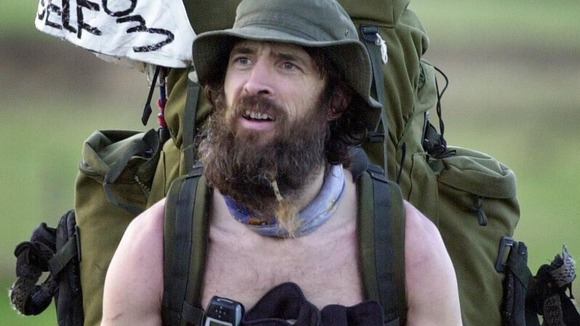 A man from Hampshire has been jailed for 11 months after being found guilty of breaching an anti-social behaviour order banning him from being naked in public, minutes after it was issued. Stephen Gough, 53, from Eastleigh was not allowed in court for his trial after he refused to wear any clothes.
He had denied the charge but offered no defence at Portsmouth Crown Court.
Simon Jones, prosecuting, said the naked rights activist left Southampton Magistrates' Court on February 28 after being handed the interim order and walked, wearing just his boots and socks, to the road where he was arrested.