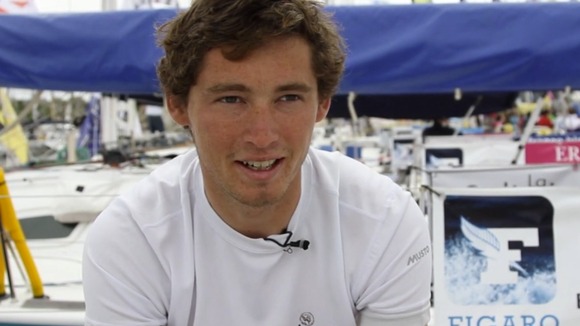 A rookie sailor from Southampton is taking part in this year's La Solitaire du Figaro sailing race. The fourth and final leg of the 1938 mile event has just begun. Jack Bouttell, 22, from Southampton is one of seven sailors taking part for the first time.
The contest which began on 2nd June 2013 is due to finish this weekend. Bouttell is currently 3 hours, 4 minutes and 45 seconds ahead of the Benoît Hochart who is in second place in the first timers class.
Bouttell is one of five British sailors taking part. They are all members or graduates of the Cowes-based Artemis Offshore Academy on the Isle of Wight.