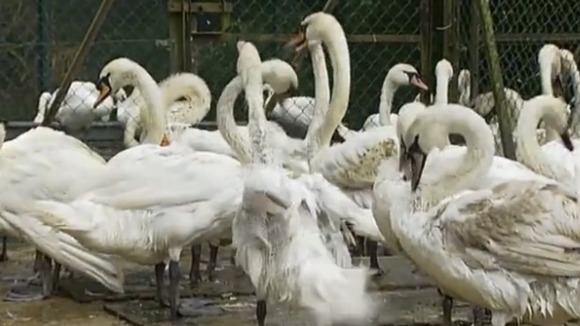 A spokesperson from the Environment Agency has said all the swans hit by a mysterious oil spill along the River Thames in Berkshire have been removed from the water. More than eighty of the birds are being cared for at a rescue centre.
The birds affected bords were found in the area between Windsor Bridge and Eton Bridge, and recovered on Friday and Saturday.
Environment Agency investigators are still trying to find the source of the oil, with possible causes ranging from flytipping, leakage from boats or tanks, to faulty drainage systems. However there are only small pockets of the substance left in the water, which makes it harder to detect the origin.
It is hoped that it will be possible to release the swans back into the River Thames in the next few days.