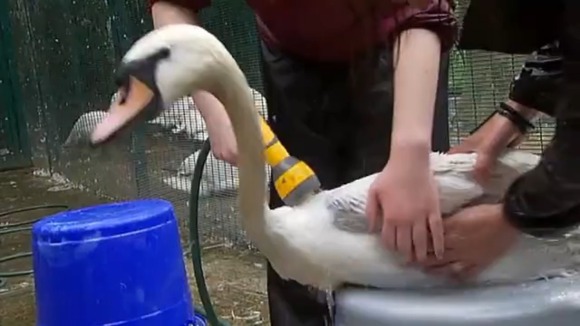 The Environment Agency received reports on Friday night from members of the public that oil was seen on the River Thames near Eton Bridge in Windsor.
We immediately contacted Thames Water who attended the site over night to help identify and isolate any potential source of the pollution.
Environment Agency Officers have been on site working with Thames Water contractors and have found that oil coming into the River Thames has stopped with no oil coming from any of the surface outfalls or other potential sources. Most of the oil has now dispersed.
Although swans have been affected by the oil floating on the surface, high dilution of the River Thames has minimised the impacts of the pollution. In order to minimise the possibility of oil entering the Thames we will be carrying out riverside checks and will continue to monitor the situation.
A spokesman said: "We are still investigating the source of the oil and therefore we cannot confirm where it originated. However, owing to the nature of the incident and the fact that the oil dispersed fairly quickly it is likely to have been illegally disposed down a surface water drain.
"Members of the public can report pollution incidents to us via our free Incident Hotline on 0800 807060.
"Overall water quality has improved over past two decades so when pollution incidents like this occur we take them very seriously."