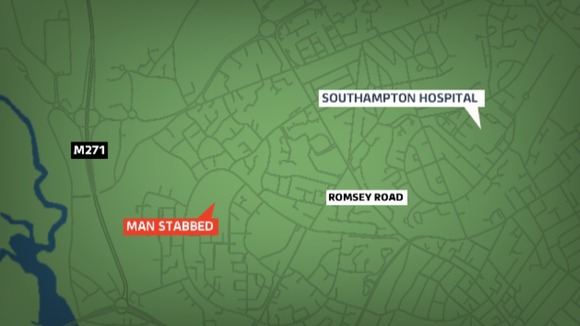 A 19-year-old man has been stabbed during a gang fight in a park in Millbrook in Southampton.
Police were called to the Mansel Park area at 11:40pm on Friday night. The injured man was taken to hospital where his condition is described as serious but stable.
Five men were arrested for offences including attempted murder, ABH and affray. The suspects, aged 17, 18, 19, 21 and 23 remain in police custody.
Detective Inspector David Nealon of Southampton CID said:
"Initial enquiries suggest up to 25 people were involved in fighting. Various weapons including broken bottles and broken fencing were used.
"Forensic enquiries are underway around the park, and at a number of addresses where suspects are believed to have visited after the fighting.