Police are looking for man in connection with the theft of a framed print from a bedroom at Hever Castle.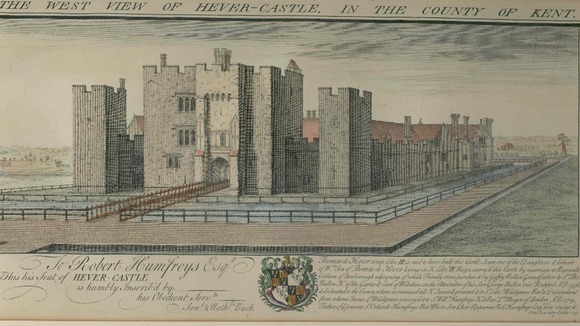 The missing print is of an 18th century coloured engraving by Samuel and Nathaniel Buck, showing a western view of the castle most famous as the childhood home of Anne Boleyn. Although not the original engraving, the print has been valued at £250.
It was removed from the Dog Kennels Bedroom at 4:55pm on 29 June and placed into a bag. CCTV at the site shows a suspicious man police would like to speak to in relation to the incident.