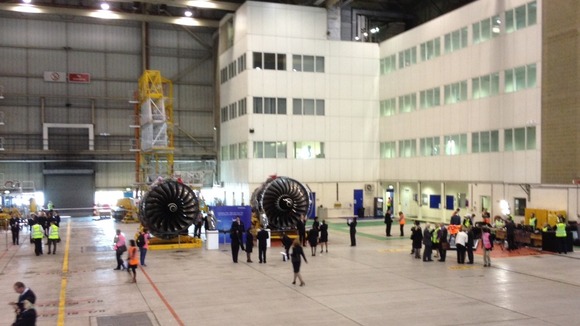 The A380 super jumbo has arrived at Heathrow airport this morning before it moves onto Kent.
The hangar at Heathrow welcomed the arrival of the Boeing 787 Dreamliner and the BA's first Airbus A380.
The engine of the Boeing Dreamliner is almost identical to the Airbus A380's engine, which were both made by Rolls-Royce.