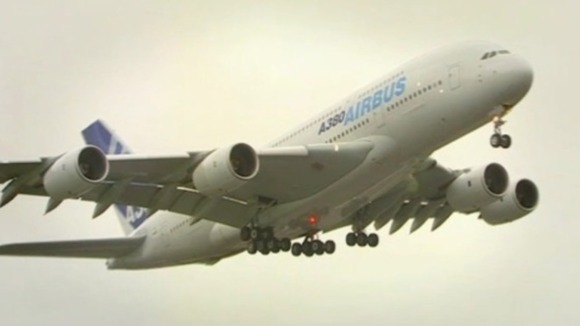 The A380 superjumbo will arrive at Heathrow today before it travels to Kent for training.
British Airways will become the first airline to have an Airbus A380 and will send the aircraft to Manston, in Kent for crew and operations training before going into service,
The engines are powered by Rolls Royce and its wings were built in the UK, the double-decker plane will make its first commerical long-haul flight to LA in September.
Airbus president and chief executive Fabrice Bregie said: "It is a very proud moment for everyone at Airbus to see our A380 in the livery of British Airways."