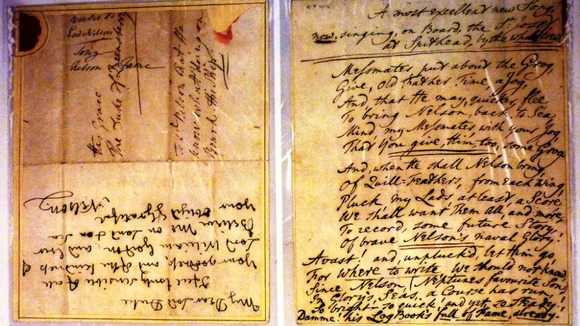 Admiral Lord Nelson's will is to be sold at auction with a guide price of £15,000-20,000.
The one sided document detailing Nelson's wealth and possessions is dated before the Battle of the Nile on March 21, 1798.
Southampton Museum have revealed the document is the second known last will of Lord Nelson - the other is in the National archives Collection.
His will is to be sold together with an amusing sea song about Nelson's bravery at sea, which he signs "My Dear Lord Duke...Your obliged grateful Nelson."