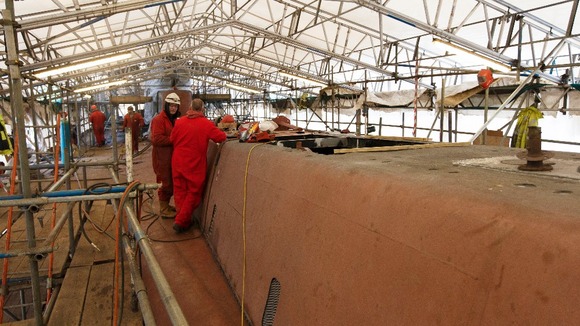 The only surviving British submarine from World War Two, in a Hampshire museum, is in the final stage of renovation.
The submarine HMS Alliance is based at the Royal Navy submarine Museum in Gosport where it is undergoing restoration work after decades of damage.
The covers of the submarine have been remove and volunteers, former crew members and staff could see the completed exterior work.
Chris Munns, museum director said: "This is an exciting milestone in our conservation project to restore HMS Alliance for future generations."
The completion of part of the seven million restoration project is another step towards the last restoration this autumn.