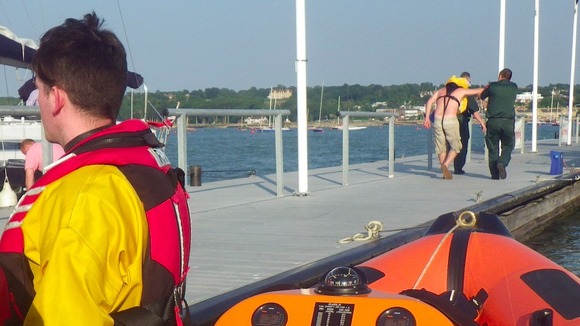 A yachtsman, who was celebrating Andy Murray's Wimbledon win had to be rescued by Cowes RNLI lifeboat yesterday evening.
The 45-year-old was aboard his friend's 39-foot yacht moored in Newtown Creek, when he decided to take a celebratory dive into the sea.
As he hit the water, however, his right shoulder became dislocated. Although his arm was now firmly stuck in the air he still somehow managed to swim to the boat's rear platform where he was helped back on board by the owner.