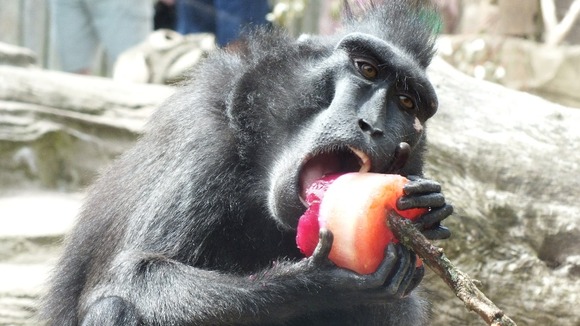 As the warm weather reaches the dizzy heights of 30 degrees, zoo keepers at Drusillas Park in Alfriston are handing out ice lollies - to keep the animals cool.
The giant lollipops have been served up to many of the zoo's exotic residents including this Sulawesi black crested macaque eating layers of beetroot, kiwi, orange, plum and yoghurt.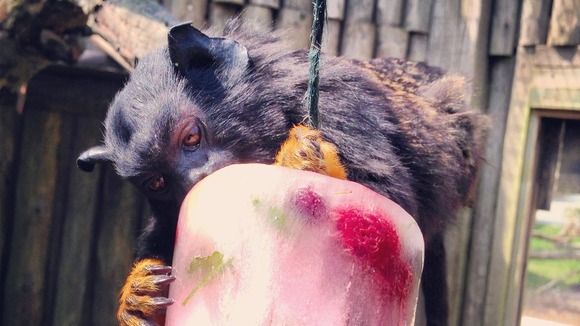 For the red-handed tamarins and emperor tamarins a more fruity frost was provided containing blueberries, raspberries, apples and herbs.
Zoo Manager Sue Woodgate said: "We are keeping a close eye on all our animals to make sure they are all right in the lovely warm weather.
"We are also paying particular attention to our animals with pale skins, such as our llamas and pigs, who like our keepers need to wear plenty of sun cream to stop their skin from burning."