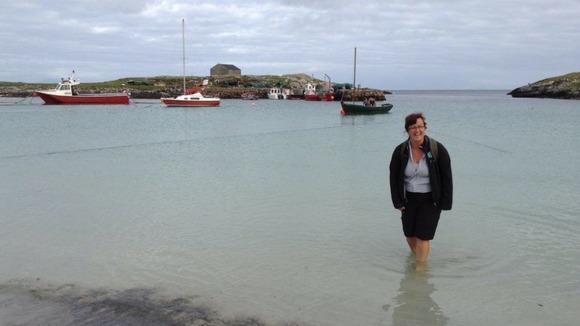 A Hampshire endurance swimmer is set to swim solo around the Hebridean island of Tiree tomorrow as part of her Five Island Swim Challenge.
Anna Wardley, 37, will swim non-stop around the island and will be braving 6ft-long lion mane's jellyfish and sharks.
She started the 30-mile swim, which no-one has ever attempted, at 3am this morning and is due to finish at 6pm tonight.
She will be swimming under the rules of the British Long Distance Swimming Association, which means only wearing a swimsuit, cap and googles.