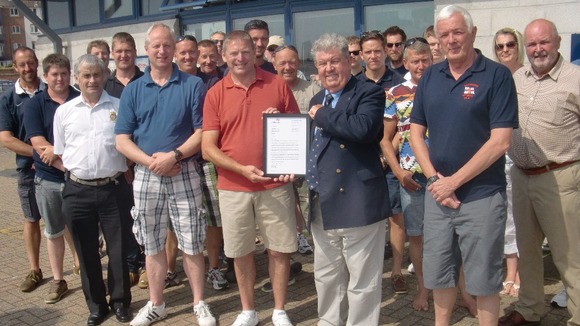 Volunteer crew members have received recognition for their "excellent teamwork" during a search for a man lost overboard.
The team launched the all weather life boat in atrocious conditions at 00.38am and searched for the man throughout the night. With help from the Coastguard rescue helicopter and Newhaven lifeboat, the rescue was eventually abandoned at 09.15am.
In the letter of thanks from MrVlasto, he said "The crew demonstrated excellent teamwork, commitment andprofessionalism in their sustained attempts to locate the casualty during thislong service."