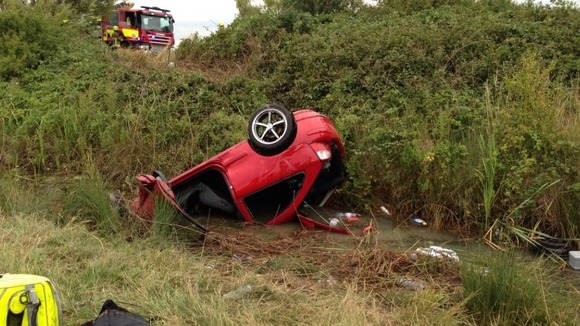 A man was trapped in his car for 13 hours after he drove into a ditch in Romney Marsh.
The 44-year-old driver was discovered trapped in the vehicle, in an air pocket towards the rear of the car.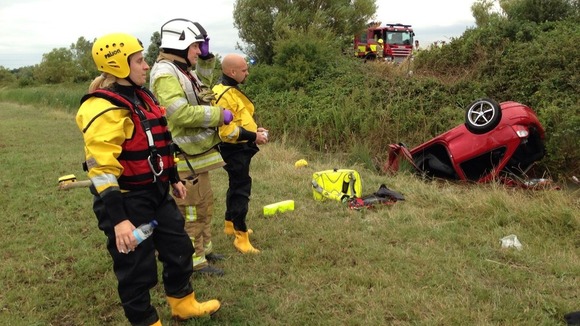 The driver was returning from work at around 2am on Tuesday morning, August 13 and was discovered by a lorry driver at 4pm the same day.
Station Manager Rob Sherwood said:
"This was a very unusual rescue and they all did a good job in difficult circumstances. I would like to praise the lorry driver for spotting the car and calling 999, if he hadn't stopped for a look then the man would have been in there even longer and it might have been a different outcome."