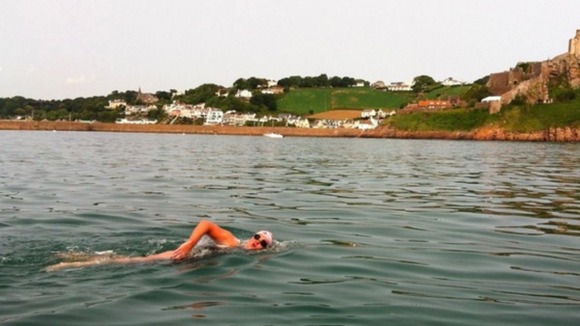 British endurance swimmer, Anna Wardley, has retired from her challenge to be the first ever person to swim around Tiree island.
She gave up her swim after 16 hours, 9 minutes and 8 seconds as she covered 22 miles of the 30-mile circumnavigation.
The swim was called off as Anna was hallucinating and was so cold her chattering teeth were preventing her from breathing properly.
Anna said after her swim: "It was really tough out there today and I am utterly exhausted but I'm proud of what I achieved, although it was not what I set out to do."
For the first 15 miles of today's record attempt, the tide and wind were against her.
Anna lives in Gosport and has become the first person this year to successfully swim around Jersey under 12 hours.