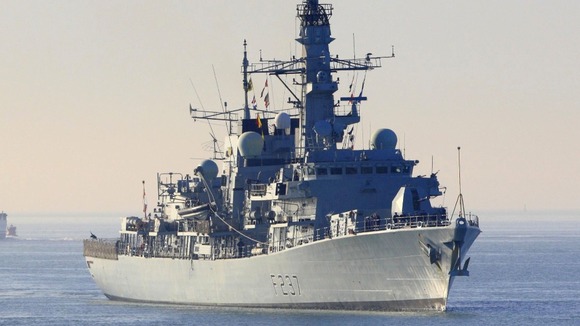 Tensions between Britain and Spain over Gibraltar's dropping of concrete blocks to the sea floor creating a reef have escalated during the last fortnight.
Spain says it was done to disrupt their fishing fleet.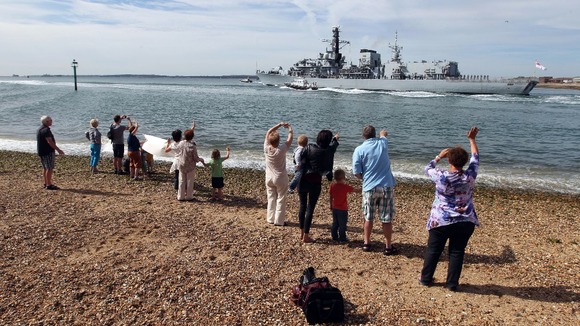 Today's expected arrival of HMS Westminster, a type 23 frigate, is not part of the UK's response to the growing row.
The vessel left Portsmouth naval base in Hampshire six days ago to join nine other vessels taking part in a pre-planned international training exercise in the Mediterranean and Gulf.
Called operation Cougar '13, it is a long-planned deployment involving four Royal Navy warships, the lead commando group from 3 Commando Brigade Royal Marines and elements of naval air squadrons.