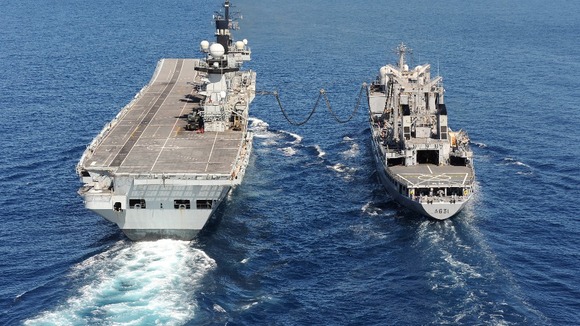 Royal Navy helicopter carrier HMS Illustrious has held a Replenishment-At-Sea (RAS) with a French tanker as she continues her passage through the Mediterranean. The Portsmouth-based ship had to travel in close proximity to the FS Somme to allow fuel lines to pass from the tanker to Illustrious.
A delicate operation, this required tight control over the movement of the ship to avoid any stress on the lines and breaking the procedure.
Usually practised by the Royal Navy with the Royal Fleet Auxiliary, this saw international partnership working in action, with the sailors overcoming any language barriers to get the job done.