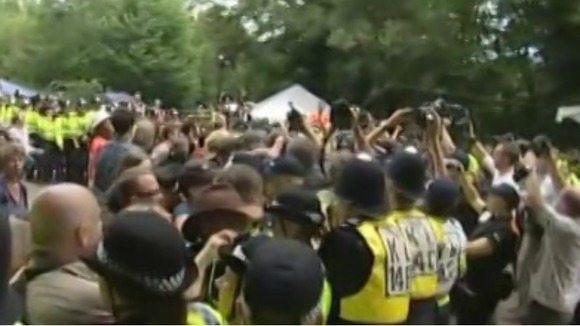 The cost of policing the protests at Balcombe following the No Dash for Gas camp last weekend has now risen to £2.3m. Nearly 1000 extra protesters arrived at the camp to take part in marches and a campaign of direct action around the Cuadrilla exploratory drilling site.
During that time, more than 30 people were arrested, 29 of them on Monday when a large number had to be removed from outside the entrance to the site. Since the protests began at the end of July, 80 people have been arrested.
Sussex Police and Crime Commissioner Katy Bourne said: "It is important that taxpayers are kept updated on the ongoing costs of this policing operation."