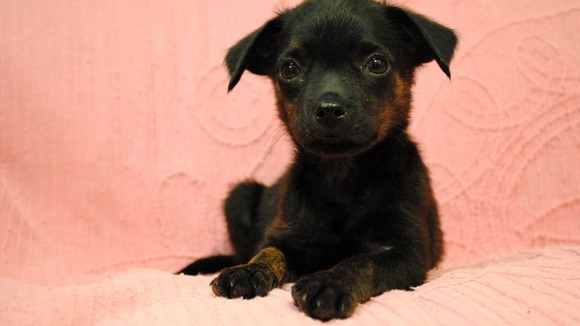 Little Itsy was told she wasn't going to live, but now the eight-week-old pup is being nursed back to health by Blue Cross animal hospital.
The chihuahua crossbreed came from an unwanted litter and had to battle a condition which affects her brain.
The team at Blue Cross foster home have now restored her to health and she is on the lookout for a new home.